Open Frame Touch Screen Monitors
Open Frame Touch screen Monitors
Zuljana's Open Frame touch screen monitors have a 10-finger multitouch capacitive touch panel. They are perfect for industrial and business applications such as self-service kiosks, gaming machines, healthcare, ATMs, and shopping centres. We manufacture a wide range of open frame touch monitors ranging from 7 Inches to 55 Inches in HD, FHD, and 4K displays. Moreover, these open frame monitors are IP65 and IP40 rated and can operate 24/7. Customization is available upon request.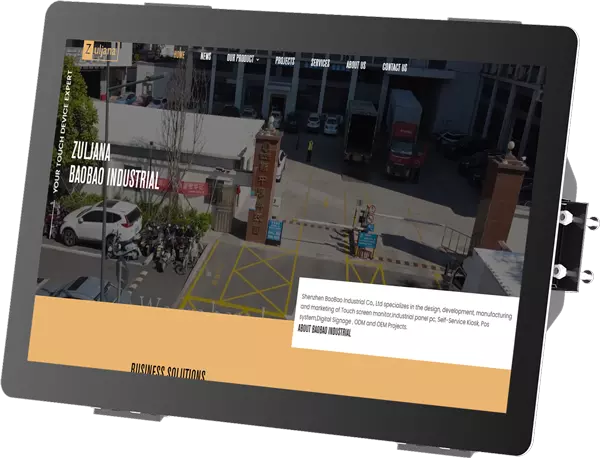 Open Frame Commercial Touch Screen Monitors
Zuljana Open Frame Touchscreen Monitors are the perfect choice for commercial and organization applications. Our Open Frame Touchscreen Monitors have a capacitive 10-finger multitouch panel that brings an easy use of experience for various applications. When it involves considerable ease, reliability, durability, and user-friendliness, it will undoubtedly be the advantage of Zuljana open frame touchscreen monitors.