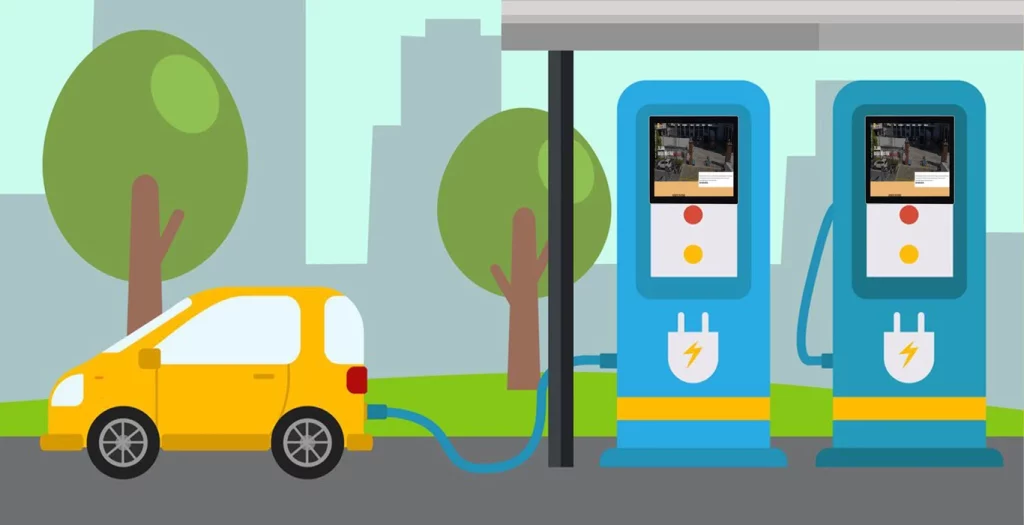 A charging station is a station that is known as a charge point or an electric vehicle supply equipment. Electric vehicle supply equipment is equipment that supplies electric power for charging plug-in electric vehicles which includes electric cars, electric trucks, electric buses, and plug-in hybrids.
EV Charging stations are of two types:
1: AC Charging stations
2: DC fast chargers.
The batteries can only be charged with direct current (DC) fast chargers. Mostly electricity is delivered from the power grid as alternating current (AC). At an AC Charging station, power is supplied to the charger. While DC fast chargers facilitate higher power charging, which requires a much larger AC to DC, that's why the converter is built as part of the charging station, and DC is supplied directly to the vehicle, bypassing the onboard converter. Most fully electric car models also accept both AC and DC power.
The EV charger stations provide connectors that conform to a variety of international standards. DC charging stations are equipped with multiple types of connectors to be able to charge a wide range of vehicles that utilize competing standards.
The public charging stations are mostly found street-side or at retail shopping centers, government facilities, and parking areas. Private charging stations are found at residences, workplaces, and hotels.
Embedded Systems for EV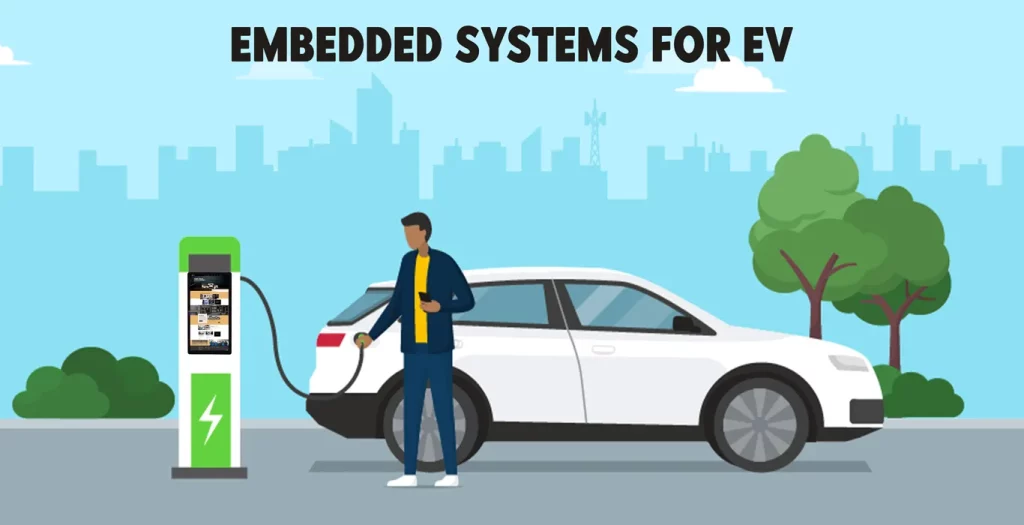 For the most systematic charge possible, the communication between the charging components and an electric vehicle is very important. Holding the necessary transfer of information between the power components and vehicle is the role of the embedded system.
One of the major roles and features of the embedded touchscreen monitor system in an EV charging station is the handling of the power output. By differing power delivery to a vehicle, a charging station can optimize charging to manage the temperature to make sure a safe operating system and improve the overall charge time of the vehicle. Another important role of embedded systems in EV Charging is cell monitoring and battery safety. An Embedded system can also analyze data provided by an EV to optimize its charge and more powerful computers can use Al-enhanced modeling to better predict charge patterns.
The embedded system can be joined to the internet wirelessly or through ethernet, which allows for a multitude of online possibilities. Customers can also remotely monitor and manage their charging stations while internet-enabled embedded systems can open the possibility for the users to stay updated with their charge progress wherever they are through internet progress.
EV charging station With Touchscreen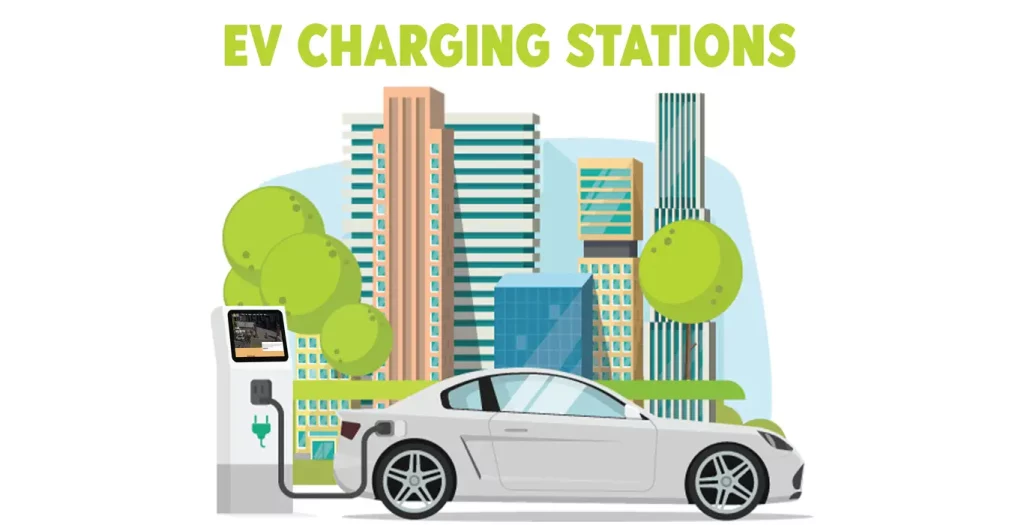 It may be robust enough to work in any weather and provide an easy-to-use, customer-friendly interface. In addition to maximum reliability, as with any self-service kiosk, the interactive display has to be sunlight readable touchscreen monitor and also vandal resistant. The number of growing EV charging stations worldwide requires advanced control touch panels with an intuitive interface to allow the customers to recharge vehicles without hassles. With help of advancements in technology, touch displays used in cars should provide convenience and comfort.
Electric Charging Station Manufacturers
As a kiosk touch screen monitor for desktop manufacturer, we overcome these challenges and see how EV charging stations can provide additional value as a source of information. EV charging station providers will need to account for the cost of installing stations, weatherproofing, functionality, and getting power to the site. Interactive kiosks paired with EV charging capabilities will give communities a way to their green initiatives when providing a platform to broadcast information during offer wayfinding services, emergencies and promote local business and events.  We are extremely excited to see this trend grow as we continue to enhance our green initiatives. We have already taken a lot of steps for our clients to make our manufacturing process more eco-friendly.
We believe in building a sustainable future by making electric driving a new worldwide standard. We help our clients in the EV industry to manage their charging networks to accelerate the adoption of electric vehicles. We offer an advanced platform to make it easy for the customers to manage your charging network. 
Baobao is one of them which is giving you the right one and helping their customer to make their life easy and comfortable. The display is one of the components that can make it stand out from the competition, as this is the part that the users interact with the most. There is a wide size range (7" to 55") from ZULJANA for high brightness solutions used in EV chargers. Many electric vehicles charging stations needed to be installed in busy outdoor locations which would be exposed directly to sunlight. So that's why clear visibility under strong sunlight was an essential priority. The stations had to be able to resist fluctuating temperature, sometimes with extreme, with performance and stability unaffected.
ZULJANA Touch Screens has the following features which are very essential for a customer who is focused on EV chargers:
350-1000 nits' ultra-high brightness display provides superior and high-quality visibility.
LED backlight panel for power saving and environmental protection.
Optical bonding option.
Long lifespan for 50000 hrs. LED backlight.
VESA mounting and rear flush mounting support.
Interactive, projected capacitive touch screen with vandal-proof and water touching support.
IP65 on the front panel.
Fully Waterproof and dustproof touch panel
Wide range operating temperature support.
Touch Panels for Electric Vehicle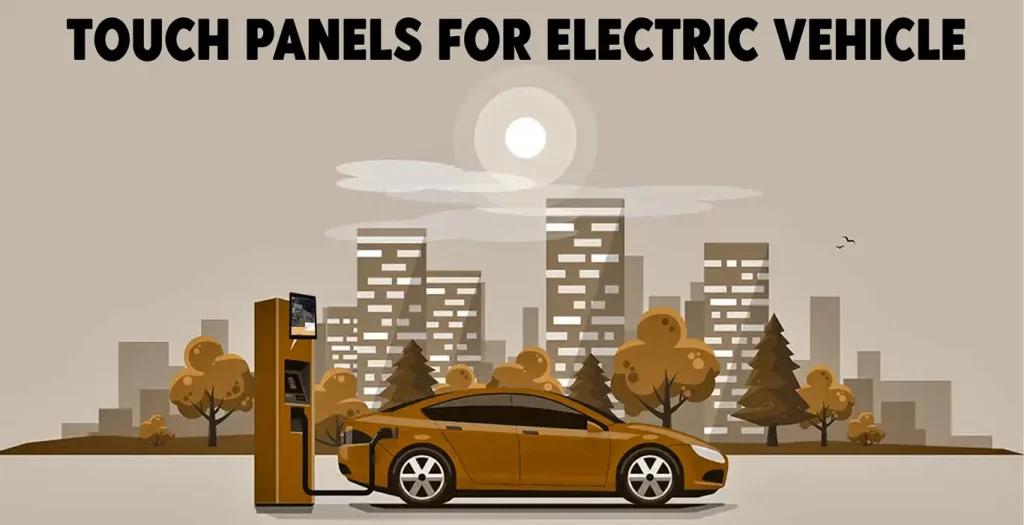 Electric vehicles are moving steadily into the spotlight and the demand for interactive industrial touch PCs is also growing steadily. The electric vehicle is still referred to as a premium vehicle equipped with high-end features like an interactive infotainment system and larger size touch screen panels. The electric car tends to have a more significant number of decent electronic systems.
Reliable and durable liquid crystal display LCD panels are available in different screen sizes and resolutions. It is the most famous display in vehicle automation that is mainly used for navigation, entertainment system, and control. Relying on the auto display application function and the series of temperatures, producers utilize a combination of TFT and LCD in display systems. Standard LCD panels came in either monochrome or shades that produce colored images. Electric vehicles typically feature an advanced LCD panel with a multi-touch screen. There will be more than one touch panel in the electric car.