When it comes to choosing an industrial touch screen monitor, there are a few things you'll need to keep in mind. First, consider the size and resolution you need. Industrial monitors are available in a wide variety of sizes and resolutions, so you'll be sure to find one that fits your needs. Think about the mounting options you need. Industrial touchscreen monitor can be panel-mounted, rack-mounted, or open-frame, so make sure you choose the right one for your application.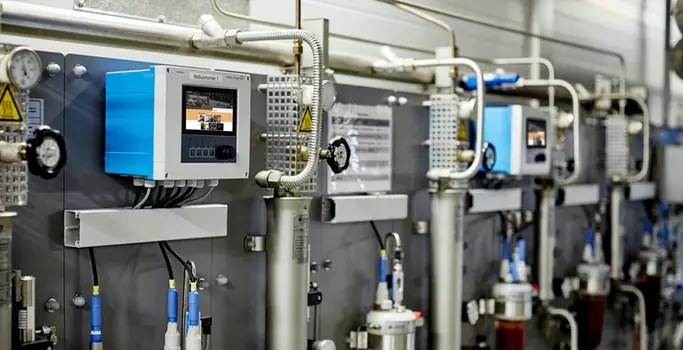 How To Choose an Industrial Touchscreen Monitor?
You also need to consider the environment in which the monitor will be used. Will it be exposed to dust or liquids? If so, you'll need to choose a monitor with an appropriate degree of protection. Touchscreen technology is another important consideration. Industrial touch screen displays are available with resistive, capacitive, or optically bonded touchscreen options. Make sure you choose the right one for your application. Also, consider the brightness of the monitor. Industrial touch screen monitor are available with a variety of brightness levels, so you'll be sure to find one that meets your needs.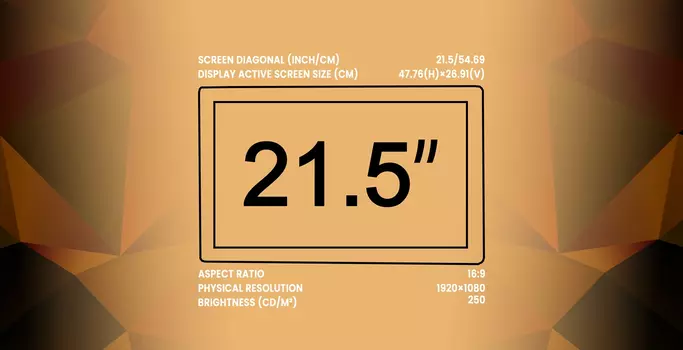 When it comes to choosing an touch screen industrial pc, It's Depending on your working environment.
Size and Format
The desired screen size and format. We define in inches and the width: height ratio. The 6:9 and 4:3 ratios are the most well known, but it is also possible to have a 5:4 or a 16:10 screen.
Resolution
Resolution refers to the level of detail in an image. It is expressed as pixels.
Brightness
The luminous intensity of the screen. If the screen isn't bright enough, you will not be able to see anything in full daylight. The luminosity is expressed in candela per square meter (also referred to as nits). The standard brightness is about 250 cd/m². Today sunlight readable touchscreen monitor are available for use in very bright environments. These screens must have a brightness greater than 1,000 cd/m2.
Integration and mounting
The VESA Mounting Standard (or VESA mount) defines the standards by which monitors can be mounted. It specifies the dimensions of the holes, the screws used, and the arrangement of holes at the back.
Which Technology Should I Choose for your Industrial Touch Screen Monitor?
LCD
LCD means Liquid Crystal Display and TFT refers to Thin Film Transistor. This technology uses a matrix of liquid crystals that align themselves when an electric current is applied. This alignment determines the amount of light that passes through and, therefore, the pixel's color. Industrial lcd touch screen monitor consume a lot of energy, but they are also very cost-effective.
LED
This technology uses Light Emitting Diodes to illuminate the screen. This results in better image quality and contrast, and this technology also saves about 30% in energy compared to LCD screens. LED screens are a little more expensive than LCD screens but remain affordable.
Which Type Of Touch Screen Is Best For You
There are two types of technology for touchscreens
Resistive Touchscreen

Capacitive Touchscreen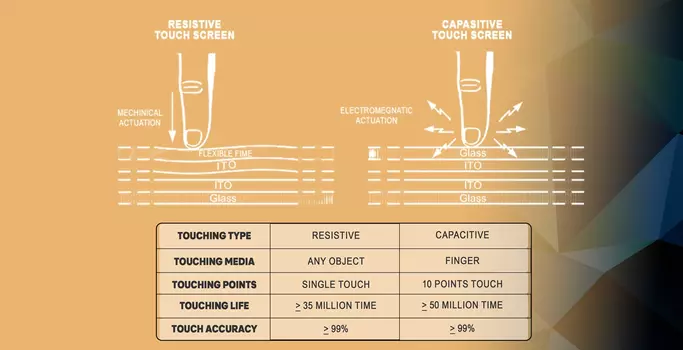 Resistive Touchscreen
A resistive touchscreen is made up of two conductive layers separated by a layer of insulation. When the user touches a layer, the two conductive films come into contact, which causes a current to flow. The device will apply a voltage whose coordinates on the screen are measured and transmitted to the system. This type of touchscreen is essential for many applications (GPS, video games, cash registers, electronic agendas, etc.), it responds to any form of pressure and is potentially more accurate than capacitive touch monitor. It works when touched by a stylus, gloved hand, bare finger, nail, etc.
Capacitive Touchscreen Monitors
A capacitive touch screen monitors is made up of a layer of glass coated with a transparent conductor. When the user touches the screen, the electrical charge of their body is transferred to the screen. The device then calculates the coordinates of the touch and sends them to the system. This type of touchscreen can only be touched by a bare finger (or a glove that does not conduct electricity). It is more precise than a resistive touchscreen monitor and can work even if the surface is wet. It is, however, more fragile and expensive than a resistive touchscreen.
Which Connection should I choose for the industrial display?
VGA connector

DVI connector

HDMI and Display Port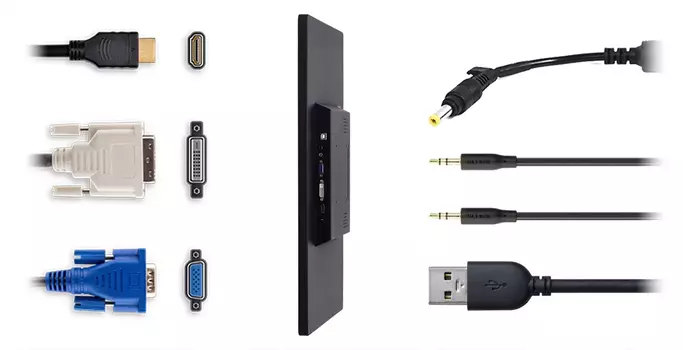 VGA connector
his is the most widely used video output port, it is standard on best industrial touch screen monitor. But, it only provides an analog signal and is not suitable for very high resolutions.
DVI connector
DVI is the digital equivalent of VGA, it provides a digital signal and is suitable for high resolutions. But, it is not as widely used as VGA and you may need an adapter to connect it to your computer.
HDMI and Display Port
HDMI is the most recent standard for video output ports. It provides a digital signal and is suitable for high resolutions. It is also the only port that can carry audio signals.
Which type of mount should you choose for your industrial monitor?
You have the choice of mounting your monitor on a wall or bracket or integrating it into a complete system. Monitors are provided with predefined holes and configured according to the VESA standard for mounting. This standard also defines the screws to be used (M4, M6, or M8), as well as their position.
There are many options available when it comes to choosing the right monitor mount.
Panel mounts
 The industrial touch screen panel can be embedded in a cabinet, dashboard, kiosk, etc. which allows you to fix the monitor to a wall or bracket.
Rackmount  
The monitor is attached by the front to the frame of a 19-inch rack using four screws.
Open frame mount
The monitor is mounted on a wall or bracket using the screws and holes provided. The advantage of this type of mount is that it allows easy access to the back of the monitor for connection and maintenance.