As responsible manufacturer it is important to keep updating your products accordingly to market requirement. At BaoBao Industrial we understand this importance. So, this time we bring you new improved version of 7 inch touchscreen monitor. Its rugged bezel with edge-to-edge glass makes it very suitable for integration in Self Service Kiosks.
Difference between New and Older Version: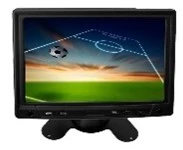 Frame
Cheaper Plastic Frame
Sturdy Metal Case
Touch Sensor
Old Resistive Technology
10-Point Touch P-Cap Technology
Flat Surface
No True Flat Surface
True Flat Surface
Touch Panel Material
Cheap Plastic surface touch panel
≥6H Toughened Hard Panel Surface
Waterproof Rating
Not Waterproof
IP65 (front) Rating Level
Dustproof
Dust can go inside
Dustproof
Wet Environment
Touch Panel don't work in wet environment
Touch Panel works perfectly in wet conditions
Lcd Panel
Normal Lcd Panel
Wide view Angle LCD Panel
Input
Single Input VGA
Dual Input HDMI+VGA
Mounting Option
Single Mount option
Multiple Mounting Options
Orientation
Landscape Only
Landscape, Portrait, Face-Up
Display Solution which might use our 7 inch touchscreen monitor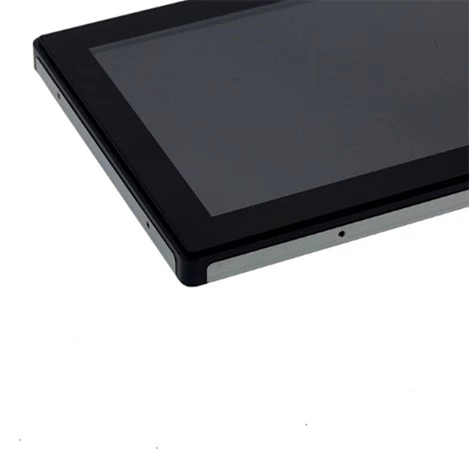 Table tops in Casino
Slot Machine in Entertainment industry
Lottery machines in Public Places
Medical Devices as HMI
Education Sector
Industrial Machines
Que Management ticketing Sector
Main Features Improved in 7 inch touchscreen monitor
Modern 10-Point Capacitive (P-CAP) Technology:
Resistive touch is available in touch industry from almost a decade now. In modern interactive experience it doesn't fulfill daily requirement like play and collaborate at same time because of just one finger touch experience available. In such circumstances P-CAP touch technology comes handy which is fast, more responsive and have better dragging performance because of 10 Multiple points touch. it also helps to unleash power of touch enables applications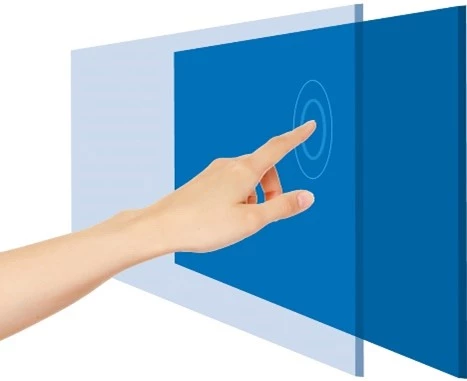 Better Dual Mounting Options: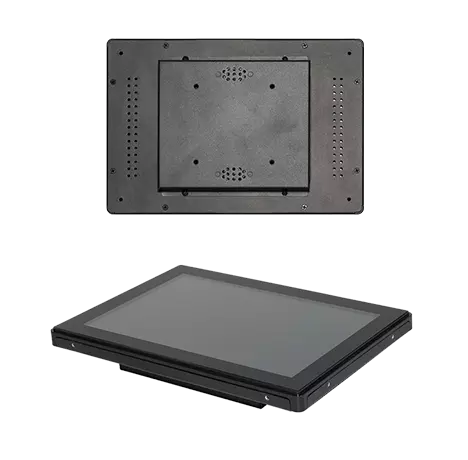 Flat surface and rugged bezel make 7 inch touchscreen monitors very suitable to integrate on Self Service Metal casing. Display supports vesa mount on rear surface and mounting bracket on external surface. Additional mounting bracket option helps easy installation and flexibility for difference usage in applications.
Clear Image and Better viewing Angle:
Newer version of 7 inch touchscreen monitor is equipped with advanced higher end version of IPS Industrial LCD Panel with a 170° wide view angle. This minimize colour shift on vertical and Horizontal planes so we can see high quality visuals from any direction plus increases energy efficiency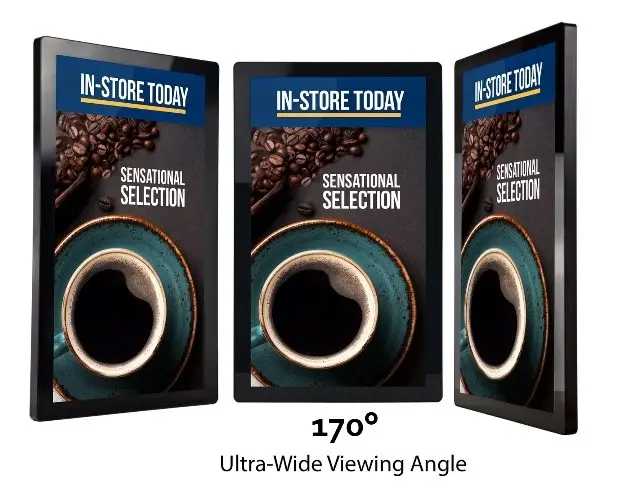 More Connectivity Ports Available: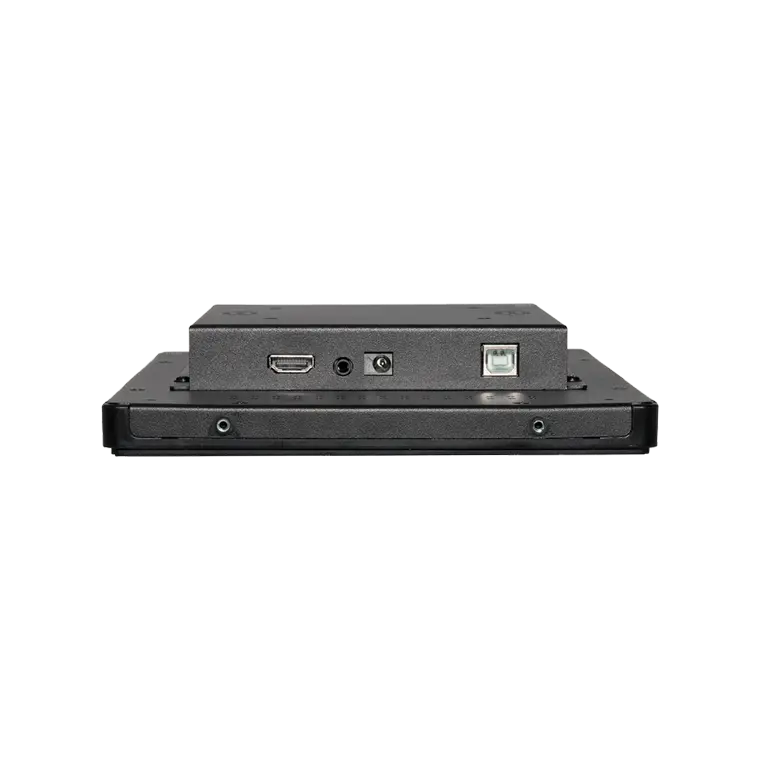 HDMI port is added to touchscreen monitor this time which means that video and Audio signals can be received at same time through one cable. HDMI is more compatible and ready to handle most of our content. Simply connect HDMI port from your monitor to upstream port which is easier and more convenient.
Increased Glass Surface Hardness 7H:
Previously our touch panel glass surface was very thin. We improved it to 7H scratch resistant surface which ensures durability and give High quality touch experience. It can also withstand impact from heavy objects making it perfect choice for public spaces and educational institutions.